Gray Muzzle, an Ark Naturals Company announces 'Best in Show' Senior Department Contest winner for the month of October!
And the winner is................ Bark! in Gaithersburg, MD!
Bark! located at 235 Kentlands Blvd in Gaithersburg, MD has been named the October winner for Gray Muzzle's Best in Show Senior Department!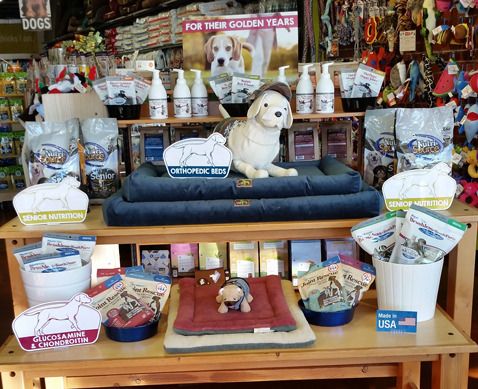 Locally owned in Maryland, this small business's mission is to help enrich the lives of companion animals by providing healthy, eco-friendly and socially responsible products.
At Bark! their staff members strive to provide the best customer service possible. Their well trained staff helps every customer make the best choice for their pet. "The Ark Naturals line has helped us a lot. Not only for our senior pet customers, but for a variety of customers who like the supplements, shampoos and Joint Rescue treats, in addition to the Gray Muzzle line, that Ark Naturals has to offer," said Laurie Newton, store manager.
---
Want to be a 'Best in Show' Senior Department Winner?
It's Easy! E-mail your senior department to: This email address is being protected from spambots. You need JavaScript enabled to view it.
Each Month One "Best In Show" Senior Department Wins:
• $250 (wholesale) of Ark Naturals/Gray Muzzle Products
• (1) Kindle Fire HD 7
• $50.00 Amazon Gift Card
• Tons of Free Publicity
• Web Presence and Social Media Presence
• PR Announcement in Pet Trade Publications
• A chance we will use your "Best In Show" department in a national ad
For Rules and Regulations, please contact This email address is being protected from spambots. You need JavaScript enabled to view it..[...]
Read more